Easy ways to make your
kitchen and bathroom feel bigger
When you have a smaller bathroom or kitchen, it can feel like an impossible task to make space feel bigger without doing drastic renovation work. However, there's plenty of décor tips and tricks you can apply to make your kitchen and bathroom feel bigger, brighter and fresher.

Brilliant white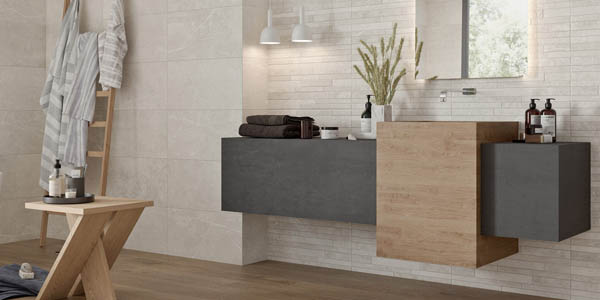 One of the easiest tricks is to add lots of white colour to your kitchen or bathroom. Going for white tiled floors and white tiled walls will instantly make space feel much more spacious as white bathroom tiles will reflect light and brighten up space significantly. If all white feels too much, another top tip is to keep your colour palette simple with just two core colours; this will avoid the space feeling overwhelmed with colour and pattern. This works for both bathroom and kitchen tiles.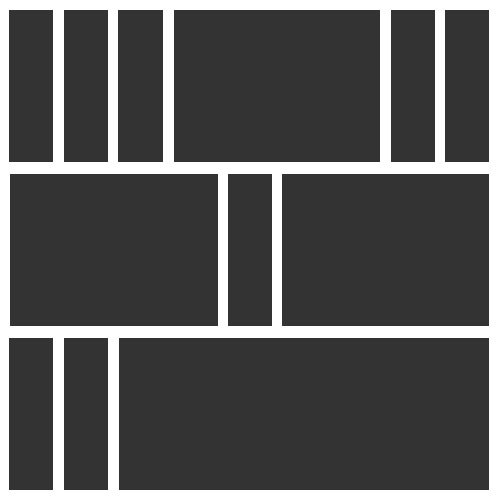 Be savvy with storage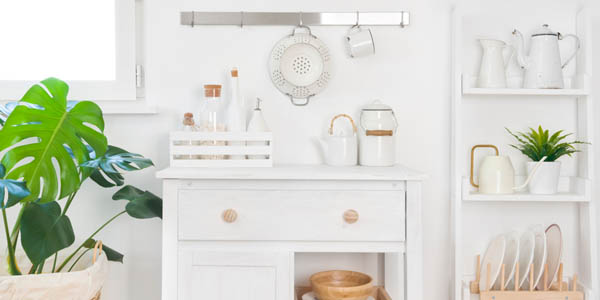 All kitchens need good cupboard space and a clever way to elongate the feel of a room is to opt for slim cupboards and shelves higher up as they will naturally draw your eye towards the ceiling and make space feel more open. Glass front cupboards in your kitchen will also help space feel more open rather than your eye being cut off by a cupboard door. In your bathroom, opt for slim bathroom cabinets as possible and if you need additional storage (as clutter will also make a bathroom feel smaller!) opt for a slim trolley unit with drawers to tuck those bits and bobs away.

Reflective surfaces
If you go for high-shine kitchen or bathroom tiles (especially splashback) this will also help light reflect and open up your spaces. Metallic accessories are another great way to help light bounce in your kitchen too!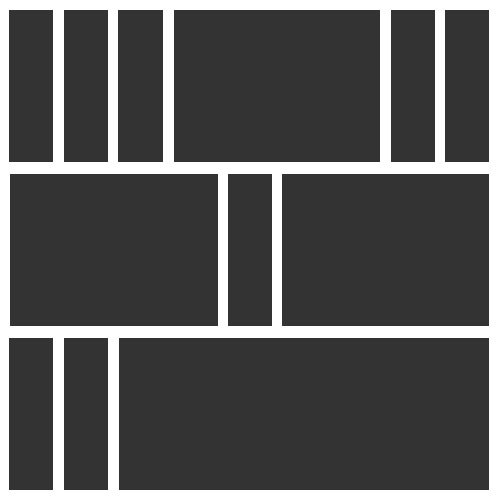 Declutter the excess
Sometimes, just clearing out the items we no longer use and finding a proper space for everything can make all the difference! Do you really still need that spare saucepan your aunt gave you? Do you use every single cookbook taking up space in your kitchen? Be ruthless and clear out the items taking up excess space and you'll be amazed at how much clearer and more spacious your kitchen will feel.

Clever lighting
If you have a feature light in your kitchen, consider a slimmer pendant style light or some simple spotlights to free up more space in your eye line when you enter your kitchen. Simple under cupboard lighting can also help lighten and soften a small, dark kitchen.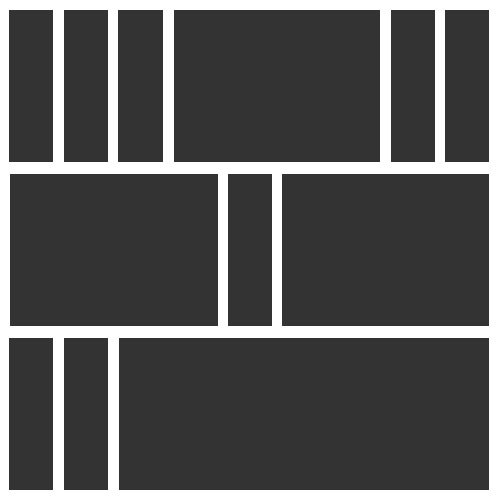 Review your furniture
You may love heavy kitchen chairs and tables, but chunky styles can take over a lot of your spare space! By opting for slimmer chairs or a table that can fold down when not in use, it will save lots of floor space and make your kitchen feel bigger and easier to move around, too.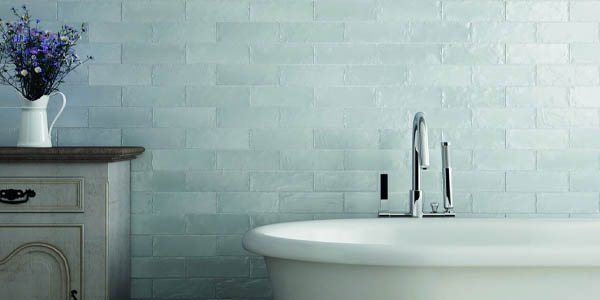 From changing your kitchen tiles to fresh white kitchen tiles to tweaking your furniture and a simple clear out, you'll be amazed at how quickly your kitchen and bathrooms will feel brighter and fresher! For more inspiration on how tiles can change up your kitchen or bathroom, contact a member of Tile Experience today.